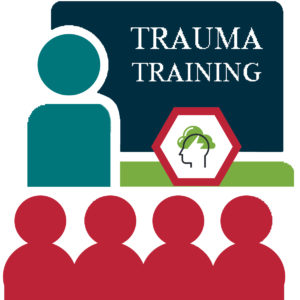 Germantown (Memphis), TN October 23, 2020 One-Day Trauma Training
Trauma
Description :
Friday, October 23, 2020
Sponsor: Correctional Counseling Inc.

Training Site: CCI 2010 Exeter Rd. Suite 2 Germantown, TN 38138
Starts at 8:30 A.M.
***MUST BE TRAINED IN MRT OR MRT DV IN ORDER TO ATTEND THIS WORKSHOP***
No refunds allowed for training registrations within 60 days of training date.  Your CCI Account Manager will assist with rescheduling any training registration.  Monies paid for training may be credited toward materials purchases.  Please note that a $50 processing fee will be assessed on account for cancellation 10 days or less before training.  Note that some training dates have limited availability of open slots.  CCI reserves the right to cancel training dates if insufficient participants have enrolled.
Hotels:
7855 Wolf River Blvd, Germantown, TN 38138
901- 751-  2500
Special CCI Rate $104.00
Continental Breakfast and Complimentary Dinner Monday – Thursday
Shuttle service available to/from airport and to/from training site Monday – Friday
Please note, to reserve the shuttle for Saturday or Sunday, you must call the hotel a week in advance.
When calling to make your hotel accommodation, please ask to speak with an in-house representative to ensure you receive the discounted rate.