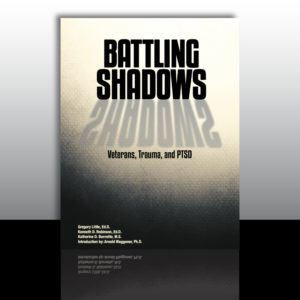 Battling Shadows
Books
Brands: Trauma, Veteran-Specific
Description :
Battling Shadows is a 150-page, 8-session CBT program designed to confront trauma issues uniquely encountered in veteran populations.
Target Population & Use
The program utilizes unique techniques that are intended to be used only with Veteran-focused groups.
Implementation Settings
The program is designed for hospital-based and private programs.
How It Is Conducted
The program is implemented in small groups or individual counseling sessions. Clients complete homework for each group prior to attending a session. All MRT groups are open-ended, meaning that new clients can enter an ongoing group at any time.
All MRT facilitators must complete Comprehensive 2-day trauma training.