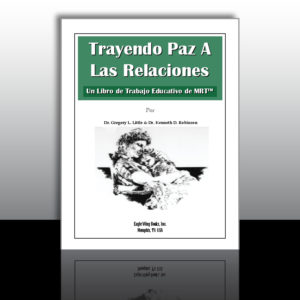 Bringing Peace To Relationships Workbook (Spanish)
Books
,
Productos en Español
Brand: Domestic Violence
Description :
Contract discounts are available for bulk materials purchases of 500 workbooks or more. Please call (901) 360-1564 or email ccimrt@ccimrt.com to inquire.
This 119-page client workbook is used as part of a 24-module program for batterers. Now available in Spanish.
Note: This is an MRT® trained product. To order you must be trained in MRT® Domestic Violence.