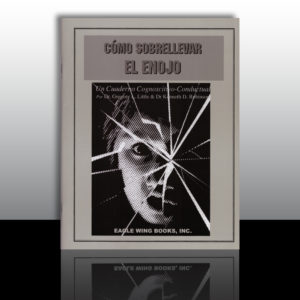 Coping With Anger (Spanish Version)
Minimum Qty:  6
CCI sets minimum book quantities at 6 per order. In order for CCI to consider a lesser amount, please email our office at John@ccimrt.com
Contract discounts are available for bulk materials purchases of 500 workbooks or more. Please call (901) 360-1564 or email ccimrt@ccimrt.com to inquire.
Books
,
Productos en Español
Brands: Adult & Tribal Offenders, Anger Management, Juvenile Offenders, Veteran-Specific
Description :
2-day Anger Management Facilitator training is not required, but highly recommended.
Coping With Anger is a 49-page client 8-session program that focuses on teaching and practicing anger management skills.
Target Population & Use
Coping With Anger is targeted towards adults and juveniles who have problems with appropriately managing anger and frustration. It is used with violent offenders, argumentative/oppositional clients, as a supplemental program with domestic violence perpetrators, with road rage offenders, substance abuse, and drug courts.
Implementation Settings
The program can be used in corrections, probation and parole, community corrections, diversion programs, all juvenile programs, and in private treatment settings.
How It Is Conducted
The program has 8 modules completed in 8 group sessions supplemented by several sessions with a counselor or facilitator. Clients complete homework for each module prior to coming to group. In group, each client presents his or her homework to the group. The facilitator then passes the client on to the next module or has them redo the homework based on objective criteria. Groups are open-ended meaning that new clients can enter an ongoing group at any time.