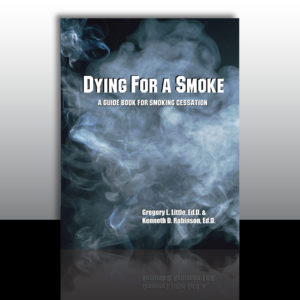 Dying For A Smoke (Workbook & CD Set) :
Minimum Qty: 6
CCI sets minimum book quantities at 6 per order. In order for CCI to consider a lesser amount, please email our office at John@ccimrt.com
Contract discounts are available for bulk materials purchases of 500 workbooks or more. Please call (901) 360-1564 or email ccimrt@ccimrt.com to inquire.
Books
,
CDs & DVDs
Brands: Relapse Prevention, Smoking Cessation
Description :
Dying For a Smoke is a 72-page, 8 session program that includes basic information needed to understand the issues with smoking cessation and health.
This workbook-CD bundle includes 2 audio CDs. The first CD includes the Three-Breath Relaxation Method with both a long and short version. The second CD is a 54-minute sleep version.
* At this time, CCI does not offer digital versions of any audio materials. *