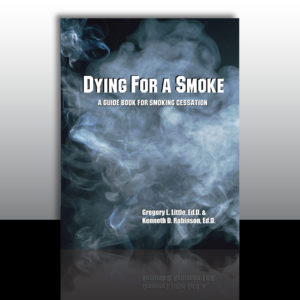 Dying For A Smoke (Workbook & CD Set) :
Books
,
CDs & DVDs
Brands: Relapse Prevention, Smoking Cessation
Description :
This 72-page workbook forms the basis of a Cognitive Behavioral Treatment smoking and tobacco use cessation program. The program has 8 sessions and has two CDs affixed inside the back cover as supportive material.
After your successful completion, please tag us on social media as #DyingforaSmoke.  Share your success and reap the rewards!