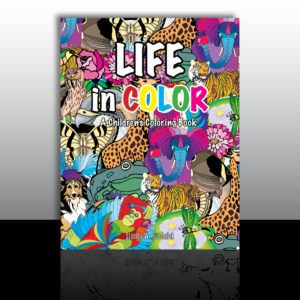 Life in Color: A Children's Coloring Book
Minimum Qty: 6
CCI sets minimum book quantities at 6 per order. In order for CCI to consider a lesser amount, please email our office at John@ccimrt.com
Contract discounts are available for bulk materials purchases of 500 workbooks or more. Please call (901) 360-1564 or email ccimrt@ccimrt.com to inquire.
Books
Brand: Mental Health
Description :
Life in Color is designed for children. Each page has text at the bottom for the child and adult to use as a brief discussion topic.