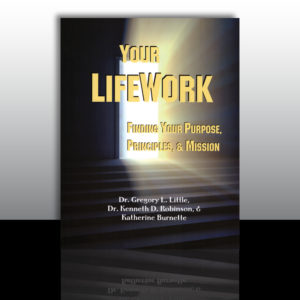 Your LifeWork Workbook
If you'd like to purchase a single workbook for program review/evaluation, please contact Chip Johnson, Chip@ccimrt.com or (901) 581-8762 (direct).
Books
Description :
Contract discounts are available for bulk materials purchases of 500 workbooks or more. Please call (901) 360-1564 or email ccimrt@ccimrt.com to inquire.
This 70-page workbook focuses on finding one's life purpose, establishing principles, and living life as being on a personal mission. This unique program guides individuals in an evaluation of their personality, habits, beliefs, and attitudes and compares these to what they believe is their true purpose and mission.