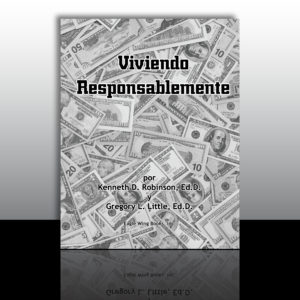 Responsible Living (Spanish Version)
Minimum Qty:  6
CCI sets minimum book quantities at 6 per order. In order for CCI to consider a lesser amount, please email our office at lauren@ccimrt.com
Books
,
Productos en Español
Description :
Contract discounts are available for bulk materials purchases of 500 workbooks or more. Please call (901) 360-1564 or email ccimrt@ccimrt.com to inquire.
Viviendo Responsablemente (Responsible Living), el libro de 26 páginas se utiliza en muchos ajustes tanto con juveniles como con adultos. El programa se puede utilizar para los delincuentes repetidos de delitos menores, incluyendo vandalismo, malos cheques, delincuentes de tráfico repetido, y restitución.
26-page workbook is used in many settings with both juveniles and adults. The program can be used for repeat offenders of petty crime including vandalism, bad checks, repeat traffic offenders, and restitution.
Minimum Qty:  6