Sale!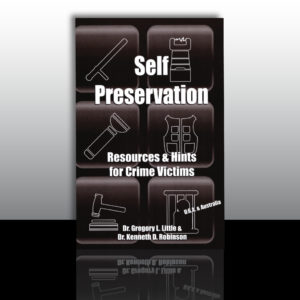 Self Preservation: Resources & Hints for Crime Victims
Books
Brands: Domestic Violence, Trauma
Description :
This 78-page book is designed as an aid for victims of crime to assist them in coping with the many possible problems that can arise and point them to agencies that provide needed resources and help.  Crime victims are often ignored but face the strong possibility of experiencing trauma and PTSD symptoms.  The book contains numerous crime-specific sections, including victims of domestic abuse.  The book is designed to be used in both the USA and Australia.