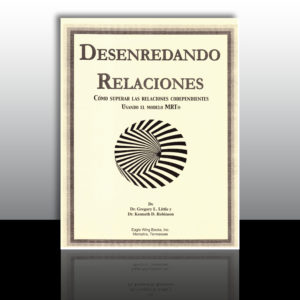 Untangling Relationships (Spanish)
Minimum Qty: 6
CCI sets minimum book quantities at 6 per order. In order for CCI to consider a lesser amount, please email our office at lauren@ccimrt.com

Books
,
Productos en Español
Brand: Codependency
Description :
Contract discounts are available for bulk materials purchases of 500 workbooks or more. Please call (901) 360-1564 or email ccimrt@ccimrt.com to inquire.
Untangling Relationships is a 28-page client workbook targeted to substance abusers, criminals, and involved in domestic violence or dysfunctional relationships. Codependency is one of the major issues involved in enabling.
Minimum Qty: 6